The Context
The Mid-Markets Channel of a global telecommunications company completed it best revenue year, thanks in part to the implementation of a new strategy, and the executive team wanted to continue the accelerated growth curve.
The Problem
The increase in revenue for the channel, consisting of 2,000 sales and service representatives, was largely a result of a 53-branch rollout of the channel's new operating model. The new model helped increase sales and service representative activity by 45% and sales by 32%. Raising the bar again required new tools.
The company had tried, and failed, on three earlier attempts to introduce sales force automation to its 1,200 sales representatives plus sales managers. The company believed that sales force automation would be part of the answer and recognized that the cost, both financially and in terms of credibility, made the stakes high for a fourth attempt. On the heals of a successful 18-month initiative to implement the channel's new strategy and organization, the executive team recognized that bottom-up behavioral change was essential and engaged the same team of  "outsiders" to lead the sales force automation design and implementation effort.
The Solution
The timing was ideal. Presenting the sales force automation (customer relationship management) initiative as an opportunity to automate the new processes and behaviors of the field sales force and to equip the sales managers to monitor and manage those new processes and behaviors provided a logical basis for the new technology. Read more... (389 words, estimated 1:33 mins reading time)
The Context
The client was, and is, a major global telecommunications company who had recently received a new strategic plan from a major global strategic planning consulting firm.
The Problem
Internal efforts to implement a new organizational structure and strategy failed. Adoption by dozens of domestic field offices had no traction and did not produce the increased focus on acquisition and retention of customers. The fundamental strategy called for the client to shift from a geographical orientation to a customer-centered focus, resulting in acceleration of new account acquisition ('new logos') and retention and growth within established accounts. Improving customer service relied on changing mindsets of the sales organization and the field service team with enhanced alignment of the sales and service elements in each branch.
Simply having a new strategy did not yield increased sales productivity and revenue or service level gains desired by the client and anticipated by the strategy consulting firm.
The Solution
The consulting team used representative locations to identify existing technology, sales and service processes and organizaation, and management techniques. The team developed consensus on best practice business processes among the representative locations, created and  implemented new management techniques and reward andrecognition tools, and developed training materials to support standardized processes and terminology and the new business model.
The Results
Across two years following the initiation of the strategic plan implementation, the client reported the following results: Read more... (276 words, estimated 1:06 mins reading time)
Initial meetings with prospective new accounts, 36% increase;
The Context
The world's leading hospitality company's worldwide reservations organization, consistently recognized as "best in class," had a challenge. Franchisees were beginning to express concerns about growing chargebacks to the properties, as measured by cost per reservation, and sought improved value from the centralized reservation network. Despite this growing concern, the client received consistent recognition as the LOWEST COST, HIGHEST CUSTOMER SATISFACTION provider in its industry.
The client pursued a consulting engagement to avoid a performance crisis within a long-standing commitment to aggressive continuous improvement. The objective was implementation of a strategic transformation to improve selling effectiveness while protecting the client's world-class status with respect to service and cost. The scope and scale involved four reservation centers across the United States employing 1,600 associates year-round and 2,000 seasonally, handling more than 20 million calls annually – on a combined 24 hour, 7 day per week basis.
The Objectives
The overall objective was to create a model for sustainable continuous improvement across three key areas: Read more... (659 words, estimated 2:38 mins reading time)
Sales effectiveness:  Significant improvement as measured by the conversion of inbound calls into room reservations and by the revenue generated per reservation.
Productivity and Performance Variability:  Reduce the gap between high performers and low performers and raise overall productivity, as measured by calls handled per associate hour.
Performance Measurement and Management: Align and integrate essential support processes for planning resources, routing calls,  and measuring associate and center performance compared to plan and budget.
Implementation of change is sometimes strategic and sometimes more tactical in nature. Managers in most organizations have a general responsibility to control, and often reduce, costs and improve performance. Understanding the responsibility to do that is more common than managers knowing how to do that.
The first trigger of the need for performance improvement for most managers is a report indicating performance that does not meet expectations, usually the budget. In that regard, many managers use financial reports to manage operations. The problem with financial reporting for operational performance management is that many organizations do not budget at a detailed enough level to be useful for most operational management. As a result, many managers find that costs, either material or personnel, are higher than expected, on a gross or per-unit basis, and must start an examination of the operation to identify the real, root cause of the problem. Many managers have neither the training or experience nor the time to successfully perform such an analysis.
Many organizations collect data and keep it in inaccessible forms, often paper. To successfully identify root causes of problems, or even identify the actual rather than the perceived problem, organizations need ready access to historical operating and financial data. Ideally, organizations will develop and maintain an electronic data warehouse that provides easy access to every piece of data that the organization collects. For too many organizations, nearly 30 years after the introduction of the PC, the only data warehouse they maintain is a decentralized set of filing cabinets. Read more... (661 words, estimated 2:39 mins reading time)
Almost 30 years since the introduction of the personal computer and the subsequent introduction of a plethora of networked devices, too many managers of private and public, large and small enterprises seem to rely on non-timely, accounting-dominated data, rarely in the form of  accessible, actionable information, for management decision making. Why?
One of my first managers, somewhat tongue in cheek, used to tell me that he liked to let small problems become big ones because he liked to solve big problems. That was not Bud's only philosophical oddity. Many managers, by design or by default, effectively operate like Bud. Sadly, not only is it generally ineffective, it is also stressful and expensive.
In 1985, I created my first management dashboard for a client, the general manager for a textile plant in South Carolina. The dashboard provided him with daily and week-to-date comparisons of actual versus planned performance for each of the plant's operating and support functions by shift.  In 1986, I provided the head of another processing facility in North Carolina with a similar dashboard.  Neither of these dashboards were true balanced scorecards, formally introduced to the management vernacular by Frick and Frack in 199x, because in neither case did the view extend beyond the immediate facility to monitor, for example, environmental or customer metrics. In both cases, however, icustomer metrics beyond backlog and on-time delivery measures were beyond the control of the facility because sales and marketing reported to a separate, central location. Read more... (482 words, estimated 1:56 mins reading time)
Problem: Launch state-of-the-art Customer Care center as key element in portal's support organization.
Solution: Evaluated Customer Care requirements and assisted in the selection of eCRM, eMail, Chat, and Knowledge Base technologies and outsource and ASP vendors to create a web enabled contact center. 
eProcesses created all process flows, workflows, and included the creation of all software training (leader lead as well as CBT) for Clarify and Interactive Intelligence. eProcesses introduced a system of management which included: Expert Behavior Models, Barrier Removal, Continuous Improvement Meetings, fully-integrated training and other effective management practices.
Results: Customer Care center solution implemented on time and under budget that enables efficient customer interactions with escalation and clear documentation of those interactions, scalable and changeable processes and technology solutions, multiple communication channels, and multi-site, multi-product line support.
For more than three years after two initial projects with the client, the client request a series of operational audits involving each of their more than 20 offices to reinforce the aggregate changes implemented to improve operational and financial performance. When appropriate, these audits included a series of training sessions on the roles and responsibilities of supervisors, performance measurement and management, and work simplification and methods improvement techniques.
Audit Overview
The scope of the operational audits included the following:
Analysis of staff productivity;
Determination of cycle times for key office processes;
Identification of improvement opportunities in the areas of service, quality, responsiveness, and productivity; and
Documentation of work volumes for basic office activities and Key Volume Indicators.
Project staff provided Executive management and District management with an independent assessment of the staffing levels, resource utiliza­tion, and improvement opportunities within the client's field offices.
Audit Results
For each audited office, a report was prepared showing Program Plan (budget) staffing and actual staffing and comparing each of those levels to levels recommended by a model developed by project staff. This model proposed staffing levels based on measurable volumes of work which were reported each month by the field offices.
The underlying assumptions made by the model were reviewed against actual activity levels in each of the audited offices. This review was also provided in the Audit Report. Read more... (740 words, estimated 2:58 mins reading time)
Problem: Integrate existing eRetail sites, with full on-line catalog functionality and fulfillment, into new portal environment.
Solution: Identified existing and desired technology, defined business processes, and developed training materials to support the new business model.
Results: On-line ordering and fulfillment capability integrated into portal environment to create new revenue stream (and new revenue).
The client for this three-month engagement was a major, US-based household products company. The engagement encompassed two primary deliverables:
a description of the client's historical efforts to improve work flow and reduce costs; and
an overview of current work simplifi­cation and cost reduction opportunities within the General Office functions of the client's largest division.
The client's departmental liaisons representing each of the areas within the division's executive management team are as follows. Consultant contact with the liaisons focused on the current and past work simplification efforts and on coordination within their department. The consultants solicited input from over thirty individuals to understand the nature, impact, and priority of each opportunity. These in­dividuals assisted the consultants in the preparation of summary-level flow charts of key or core processes.
In general, these efforts were been within functional areas. This limited scope has limited the financial and pace impacts of these historical efforts.
Division General Office staff and management identified over 130 oppor­tunities for improving the way the client did its work. The consultants con­solidated these opportunities to a list of eighty. These eighty range from the broad and general to the narrow and specific.
The Division's Directors and their direct reports ranked the eighty opportunities using ABC-like analysis. They then prioritized those ranked as the "A" or top priority opportunities. Three cross-tabulation views of these rankings were provided by Functional Group/Department, by SBU, and by position for use as tools for the Management Committee to use in prioritizing efforts within their own area or SBU to improve pace, performance, and the effectiveness of Division's management and staff. Read more... (1080 words, estimated 4:19 mins reading time)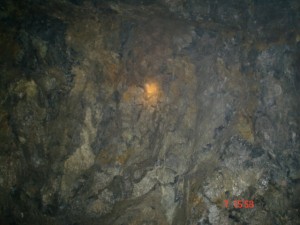 Background
This middle market gold mining company needed to increase production three fold at one of its two operations in Chile.  To accomplish this objective, the project documented mining and ore processing capacities and costs while identifying specific improvement opportunities and projects necessary to reach its production goals.  In addition, the client wanted to assure the accomplishment of its 2007 strategic goals and objectives, including ISO certification and preparation for new ownership. In concert with these project objectives, the client wanted training of selected managers and engineers in Six Sigma and Lean methods to provide a foundation for sustainable change.
Approach
The basic approach included analysis of historical data, documentation and alignment of strategic and operational goals and objectives, and development of a balanced scorecard dashboard to provide management with relevant and actionable information on the entire scope of the facility's operations and finances.  Initial strategy sessions with the client yielded an approach to accelerate and sustain measurable performance improvement while providing management and leadership development.  The project approach included and involved client personnel at every step to insure knowledge transfer and improve sustainability with documentation in both English and Spanish languages. The project began with a Value Stream Analysis to identify project priorities and quantify potential financial and operational impact.  In addition to providing a roadmap for and facilitating a tripling of production in less than 24 months, the project mapped all operational processes and pursued opportunities to reduce production and refining costs while improving throughput, resource utilization, and environmental safety.
Project Details and Results
The project included 22 client-led projects, many tied to Six Sigma Green Belt and Black Belt training, with a total annualized improvement value of $6.2M, providing the client with more than a five-fold return on investment.  Resolving capacity constraints in mining equipment availability and utilization, blasting frequency, and, in the processing plant, milling and flotation provided the most significant financial and operational improvement and resulted in dramatic improvement from the historic 8% production goal attainment rate.  The site steering team met weekly to monitor progress of the overall and individual projects and to prioritize new opportunities as they arose.  All meetings and the classroom training for Six Sigma Champions and Green and Black Belt candidates were in Spanish. Specific project teams improved capacity and utilization of all major equipment in the mine by equipment type, each area of the processing plant, and ore trucks used to transport ore from the mine to the plant.  Other projects improved the grade reconciliation process, knowledge transfer and turnover among geologists, and provided a formal management structure to the expansion of the processing plant.