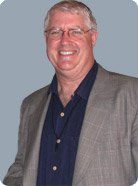 A proven, Certified Management Consultant (CMC) with more than twenty-five years of broad-based experience in business consulting to a broad range of clients, Dr. Bryan has helped plan and launch more than a dozen startups and has improved the operational and financial performance of Fortune 500-size companies on four continents involving six languages. Through his own firm or contracted through other consulting firms, his extensive experience includes management of projects at multiple simultaneous locations; performance assessments and lean projects in mining, manufacturing, telecommunications, and service industries and for several large healthcare organizations, government agencies, insurance and financial institutions; customer service, sales, and call center operations; management training development and delivery; organizational behavior and development; and strategic planning. Aside from performance improvement, John also has significant experience in mentoring entrepreneurs and assisting startups with business planning, financial forecasts, and capital investment.
Working closely with senior management, Dr. Bryan has developed and implemented solutions frequently resulting in 40% or more gains in productivity, profitability, and other metrics in work environments including an iron ore mine in Michigan, a gold mine in Chile, a county correctional medical facility, a county environmental health organization, hospitals and clinics, biomedical laboratories, a county Medical Examiner's office, a county planning department and flood control district, insurance companies, hotels, call centers, telecommunications companies, textile and tobacco processing plants, and numerous manufacturing companies and "white collar" environments.
BA (Chemistry) – UC San Diego; MBA (Marketing Operations) – Rutgers; DBA – University of Phoenix
Dissertation: Regional Transitions from Conflict to Post-conflict: Observed Leadership Practices
Career History and Key Accomplishments
John managed productivity and performance improvement project at gold mine in south-central Chile in Spanish using Kaizen events, Lean and Six Sigma methodologies, a Balanced Scorecard, and organizational development techniques to reduce lost time, increase processing yields, and improve organizational focus and alignment of goals resulting in annualized savings of more than $4 million. John managed a performance improvement project for a leading railroad including over 44,000 people, 5,000 operating locomotives, and 90,000 freight cars over 34,000 route miles serving 28 states and 2 Canadian provinces resulting gains valued at in excess of $50 million annually. John managed a field sales performance improvement project across 54 locations involving 2,000 sales people and support staff focusing on expanding sales coming from new customers by 20% and streamlining operations and costs resulting in 45% more sales meetings held, 30+% more proposals presented to new clients, and sales increases of 32% per sales representative valued at $1,500,000 in added sales per month. John improved the productivity and profitability of a large polyester processing plant resulting in over $3.5 million in cost savings and over $30 million annualized in increased revenue through the plant.
John improved productivity and performance in the clerical operations of a large state agency spanning twenty-three offices resulting in $2 million cost savings. John managed a performance improvement project for a large Western US county resulting in $3.75 million in annualized cost savings. Dr. Bryan has prepared business plans, provided strategic guidance, mentored founders, and assisted in raising initial capitalization for more than a dozen startups.
As Chair of the Board of Alliance for African Assistance, a refugee resettlement and relief organization based in San Diego, CA, since 1994, Dr. Bryan was instrumental in negotiating with the United Nations for the resettlement of thousands of refugees housed at Kenya's Kakuma Refugee Camp for up to 16 years. John played a key role in developing a community clinic in San Diego's City Heights area, home to a large number of San Diego's resettled refugees.