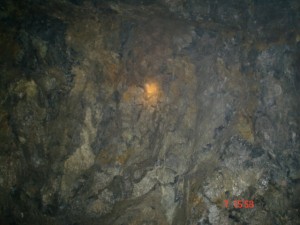 Background
This middle market gold mining company needed to increase production three fold at one of its two operations in Chile.  To accomplish this objective, the project documented mining and ore processing capacities and costs while identifying specific improvement opportunities and projects necessary to reach its production goals.  In addition, the client wanted to assure the accomplishment of its 2007 strategic goals and objectives, including ISO certification and preparation for new ownership. In concert with these project objectives, the client wanted training of selected managers and engineers in Six Sigma and Lean methods to provide a foundation for sustainable change.
Approach
The basic approach included analysis of historical data, documentation and alignment of strategic and operational goals and objectives, and development of a balanced scorecard dashboard to provide management with relevant and actionable information on the entire scope of the facility's operations and finances.  Initial strategy sessions with the client yielded an approach to accelerate and sustain measurable performance improvement while providing management and leadership development.  The project approach included and involved client personnel at every step to insure knowledge transfer and improve sustainability with documentation in both English and Spanish languages.
The project began with a Value Stream Analysis to identify project priorities and quantify potential financial and operational impact.  In addition to providing a roadmap for and facilitating a tripling of production in less than 24 months, the project mapped all operational processes and pursued opportunities to reduce production and refining costs while improving throughput, resource utilization, and environmental safety.
Project Details and Results
The project included 22 client-led projects, many tied to Six Sigma Green Belt and Black Belt training, with a total annualized improvement value of $6.2M, providing the client with more than a five-fold return on investment.  Resolving capacity constraints in mining equipment availability and utilization, blasting frequency, and, in the processing plant, milling and flotation provided the most significant financial and operational improvement and resulted in dramatic improvement from the historic 8% production goal attainment rate.  The site steering team met weekly to monitor progress of the overall and individual projects and to prioritize new opportunities as they arose.  All meetings and the classroom training for Six Sigma Champions and Green and Black Belt candidates were in Spanish.
Specific project teams improved capacity and utilization of all major equipment in the mine by equipment type, each area of the processing plant, and ore trucks used to transport ore from the mine to the plant.  Other projects improved the grade reconciliation process, knowledge transfer and turnover among geologists, and provided a formal management structure to the expansion of the processing plant.